Burgas Airport
Varna and Burgas Airports are the gateways to Black sea coast. The airports handles and service more than 5 million travellers per year thanks to more than 100 airlines and flights to over 180 destinations in Europe, Asia and Africa. Besides our Dufry stores and our speciality stores, you will be able to find restaurants, cafés and bars, and exchange offices. Services designed to ensure you have a pleasant pre-boarding experience.
Click here for more about the airport
Our stores at the airport
On this website, you can find all the information about the Duty Free stores at Burgas Airport. This airport is one of the most frequented places in Bulgaria, and our stores at the airport offer travelers passing through the opportunity to shop from a wide selection of name brand products at tax free prices.
Travelers in Terminal 2 should head to Burgas Walkthrough Store. It is a great option to buy name brand products at tax free prices. Enjoy our wide variety of products in the cosmetic and fragrance categories.
Shopping for local products at the airport is now possible thanks to Burgas Bulgarian Bazaar, a store in Terminal 2 that sells local products typical to the country. The best liquors and local sweets are waiting for you at this Burgas Duty Free store.
Travelers in Terminal 2 who love fashion can head to Burgas Specialty Store, a boutique where you can buy fashion and luxury products from brands like Guess and Victoria's Secret.
At Burgas Gate Store you can shop from a wide range of food items, which is a great way to liven up your wait time until your next flight. Likewise, there's also a great selection of fragrances from exclusive brands like Giorgio Armani and Dior, among many others.
All Duty Free stores are open twenty-four hours a day. You don't have to worry about your departure time when shopping at the airport, or when picking up your online order placed through our Reserve & Collect service. We hope to see you soon in Burgas!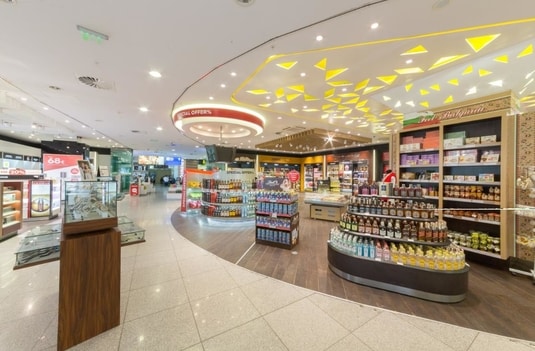 Burgas Walkthrough Store
Location

Departures Terminal 2

Shop Categories

Perfumery, Liquor, Tobacco, Food

Telephone

359988965300

Email

iliyan.dimitrov@bg.dufry.com

Opening hours

24h
---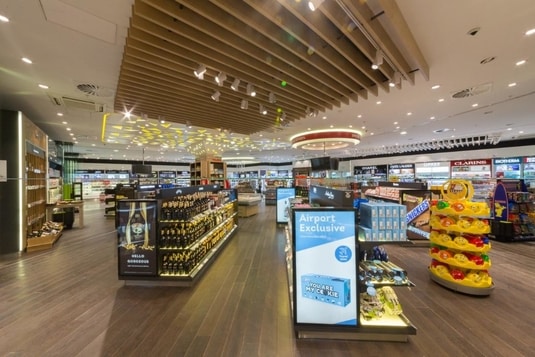 Burgas Walkthrough Store
Location

Departures Terminal 2

Shop Categories

Perfumery, Liquor, Tobacco, Food

Telephone

359988965300

Email

iliyan.dimitrov@bg.dufry.com

Opening hours

24h
---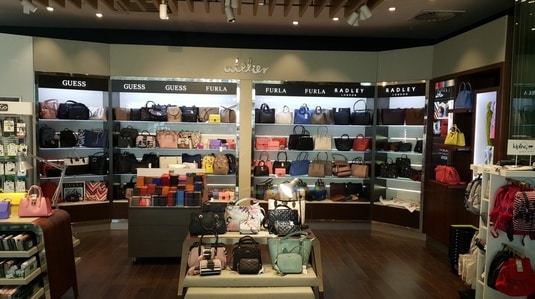 Burgas Specialty Store
Location

Departures Terminal 2

Shop Categories

Fashion, Accessories, Victoria's Secret

Telephone

359988965300

Email

iliyan.dimitrov@bg.dufry.com

Opening hours

24h
---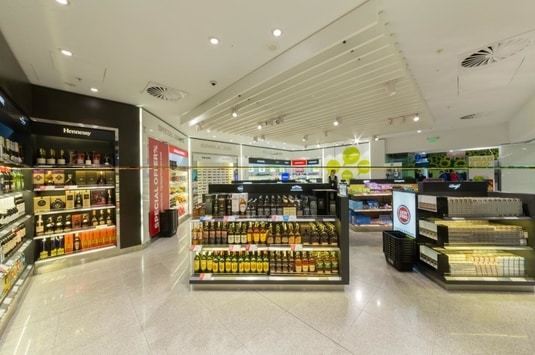 Burgas Arrival's Store
Location

Arrival's Terminal 2

Shop Categories

Perfumery, Liquor, Tobacco, Food.

Telephone

359988965300

Email

iliyan.dimitrov@bg.dufry.com

Opening hours

24h
---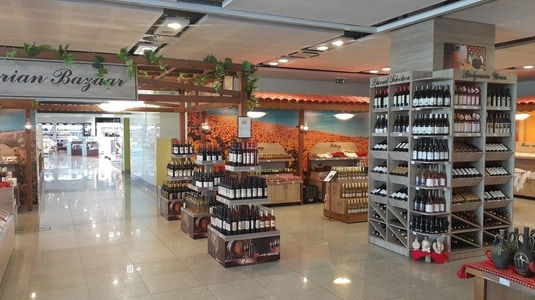 Burgas Bulgarian Bazaar
Location

Departures Terminal 2

Shop Categories

Local Assortment of Perfumery, Liquor, Food; Toys

Telephone

359988965300

Email

iliyan.dimitrov@bg.dufry.com

Opening hours

24h
---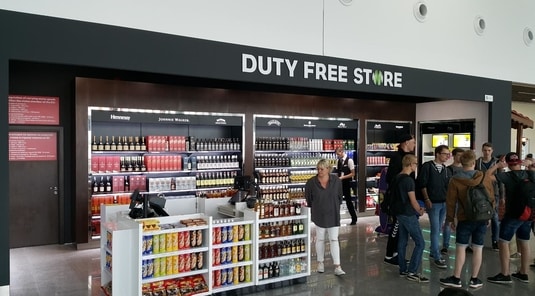 Burgas Gate Store
Location

Departures Terminal 2

Shop Categories

Perfumery, Liquor, Tobacco, Food

Telephone

359988965300

Email

iliyan.dimitrov@bg.dufry.com

Opening hours

24h